They've Gone to Plaid!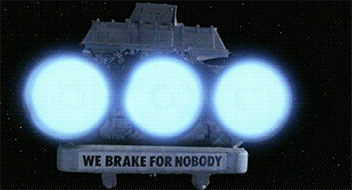 Yes, we're kicking things up a notch or two here. Now, when using Stripe as your gateway—with US currency—you can offer your donors the option of paying via their bank account, thanks to our new integration with Plaid via Stripe. All of this is possible thanks to our strengthened partnership with Stripe, as part of their SCA program (we may have mentioned this before).
For any donation page using Stripe, you can edit the page and then, on the "Setup" tab, you'll see options for accepting only credit card gifts, bank account gifts, or both.
Then, when donors visit your page they can select the bank account option and log in to their online banking account securely, via Plaid.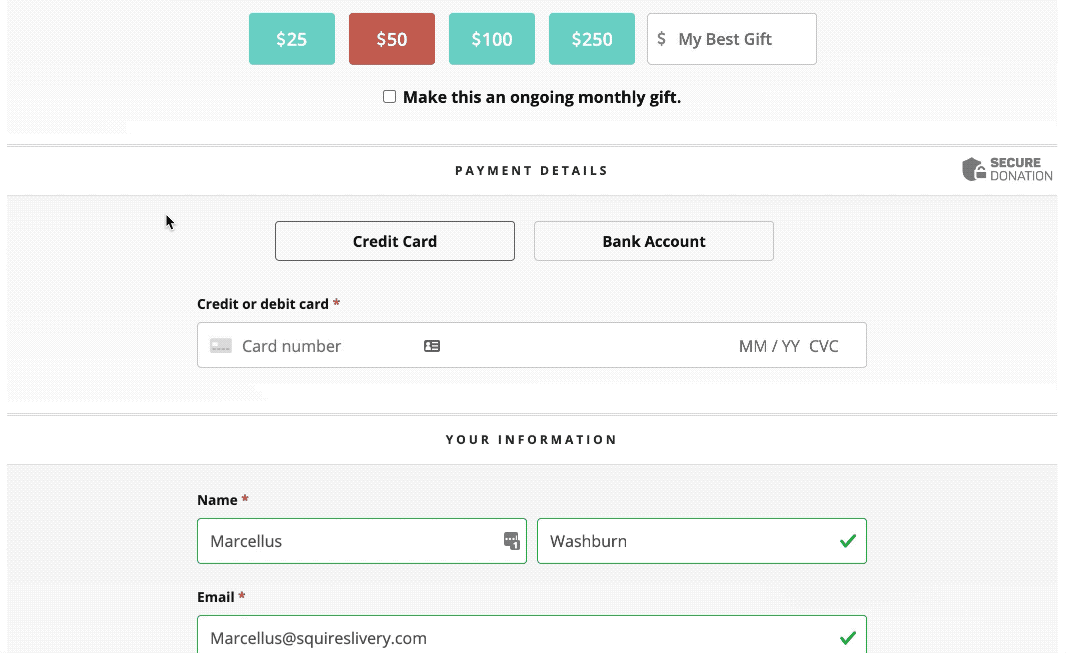 You can learn more about configuring and offering Plaid as a payment option right over here in this support article.
Put 'er There, (Pay)Pal
Not content to add just one new payment option, we've also rolled out support for accepting gifts via PayPal! You can now add a new PayPal gateway to your account by navigating to the Settings page, selecting Payment Providers, and then choosing to add a new provider and specifying PayPal. You will need to have your own PayPal account in order to add it as a payment option. You can learn more about the setup process in this handy article. Once complete, you'll see PayPal listed on the Payment Providers page.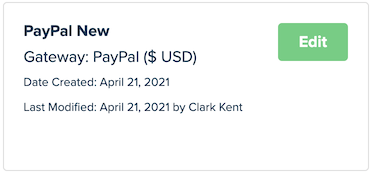 PayPal cannot be used as the primary payment provider on a donation page. But you can add it as an option to any donation page, once you have set up the gateway. When editing a donation page, you'll see the option accept PayPal gifts on the "Setup" tab.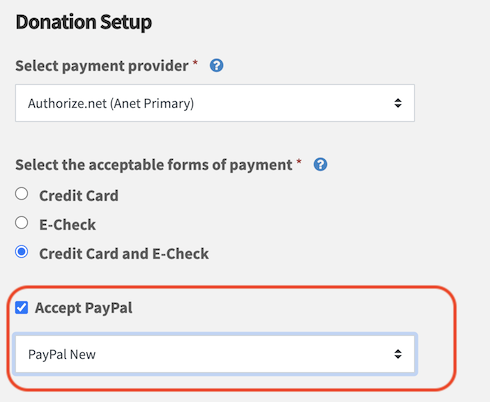 Once added, donors will see an additional button to complete their donation by logging in to their PayPal account.

You can learn more about accepting PayPal donations by perusing this support article.
RaiseDonors & Virtuous, Sitting in a Tree...
Hey, look...we get along with the folks at Virtuous. And so, even though we already have a great integration with Virtuous, we've decided it's time to take the relationship to another level.
Yes, it's time to sync funds with Virtuous projects.
And to do that, we've introduced a new integration, which we're calling "Virtuous Sync." (We worked long and hard on that name 😉.) You can see the Virtuous Sync listed on the Integrations page under Settings.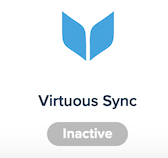 Once configured, this is a two-way sync, which means that any new fund created in RaiseDonors will automatically create a corresponding project in Virtuous, and any new project created in Virtuous will automatically trigger the creation of a corresponding fund in RaiseDonors.
Curious? Well, you're in luck! You can check out this article to learn more.
Whoa, That's So Meta
Sometimes, the regular old fields and parameters just won't do, and you need to create or track custom values. Now, Stripe users can define their own custom fields and send them to Stripe as metadata. This does require some Javascript know-how, so be warned! You can read up on defining your own custom metadata in this article right here.