Quick Exports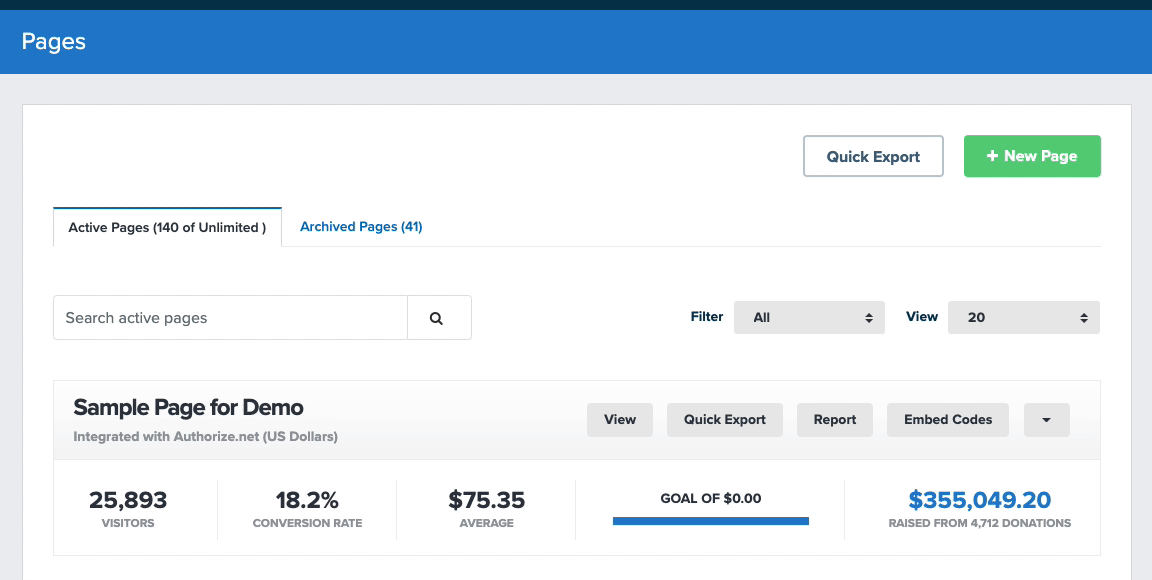 The Reports tool in RaiseDonors empowers you to create custom, filtered data exports. You can even schedule them to be sent to anyone you'd like, anytime you'd like.
But sometimes you just need to get a quick export of data for a specific page — or even for your entire account. Introducing: Quick Exports! With a quick export you can instantly generate a downloadable .csv file
Fund Selection in Virtual Terminal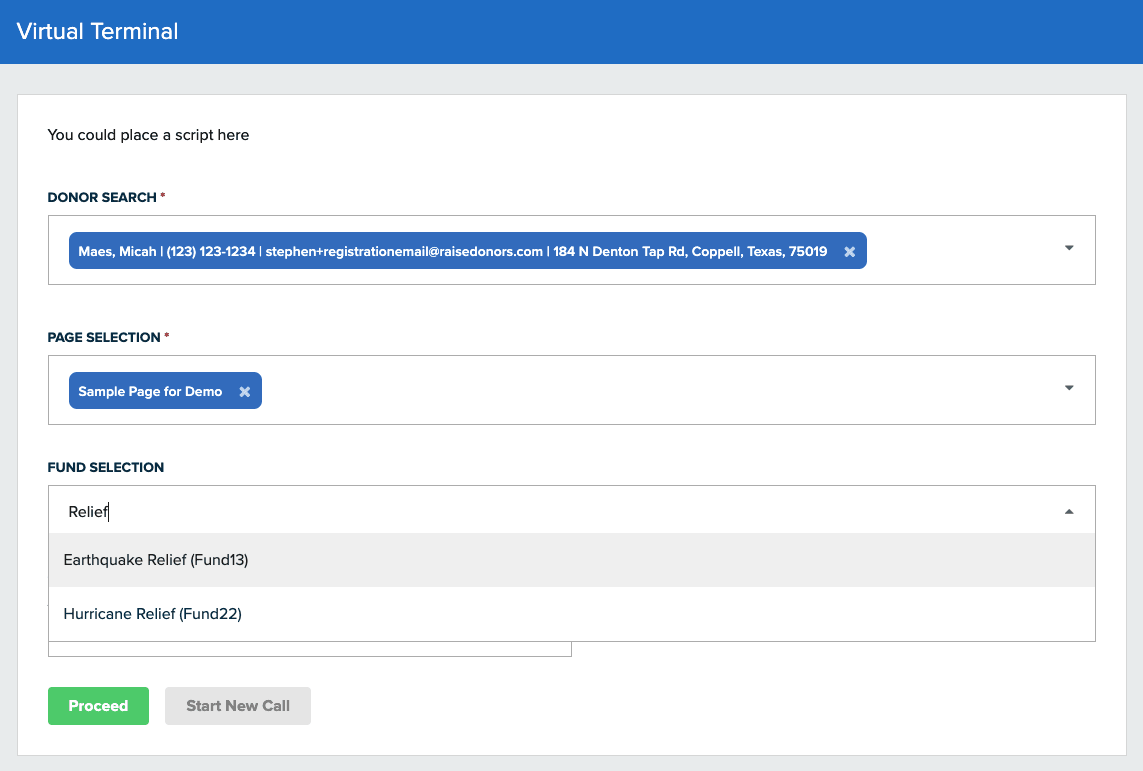 When making a donation inside the Virtual Terminal, you now have the option to override the Fund on any donation page by selecting it from a list.
No need to create a page for every Fund or even add a dropdown list with all of your Funds to a single page. Just select the Fund you want and you're off.
This is perfect for organizations that take donations over the phone and have lots of options for where a gift can be designated.
PRO TIP - Did you know that you can also override a Fund on any page by passing the "Fund-Code" parameter in the URL? Now you do.
Bug fixes and additions:
In the report builder we renamed the "Column" section to "Data", so that it would communicate more like a human and less like a spreadsheet robot.

You can now select how you want State and Country data formatted when it is stored in RaiseDonors. (ISO2, ISO3, Full Text)

Set it up now.

The Authorize.net audit now syncs the next charge date nightly.

Stripe now properly handles sandbox mode for incoming recurring donations

Fixed a bug where new admins were automatically being assigned status of "Account Owner".