First, let's talk about how donors get introduced to the portal.
At the bottom of every receipt and Thank You page there is a link for donors to manage their donor portal. When the donor clicks that link, the system will know (based on their email) if they've ever used the portal before.
If this is their first time to the donor portal, they will be prompted to create a password.
If they are returning, it will prompt them for their password (the donor can always reset their password if they've forgotten it).

Second, where to find the URL to the donor portal.
Inside of your account settings, the first thing you see is 'Organization Information'. At the bottom of that page it lists your RaiseDonors URLs.
Third, donors can be invited to the portal.
You can also generate an email to a donor from the system inviting them to login to the portal. So if a donor calls up and has either never been to the portal or forgotten how to access it, you can have RaiseDonors send them an email inviting them to login. To do so, go to the 'Donors' tab and navigate to the specific donors page. Once there, click the 'Resend Link to Donor Portal'.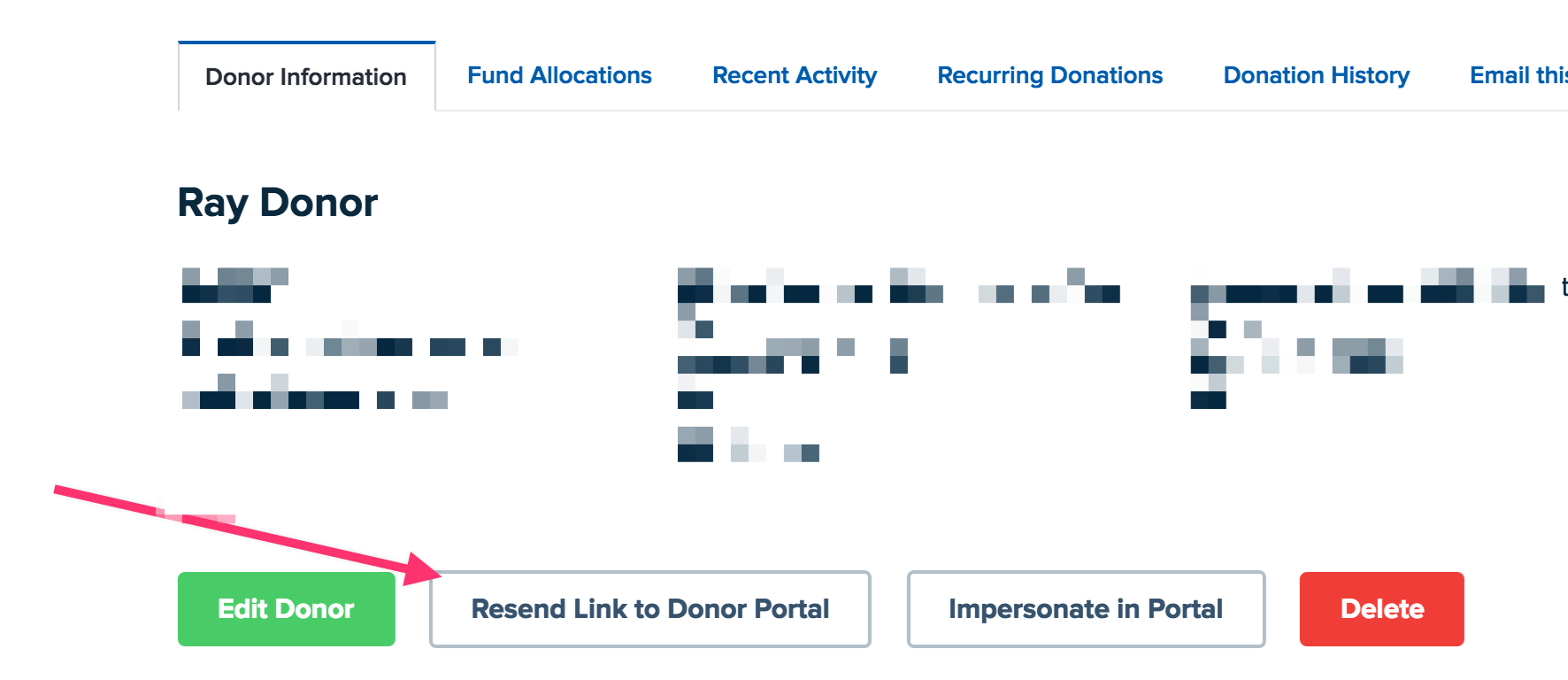 Lastly, you can create a 'Donor Login' button to house on your website.
This option bridges the donor portal to your regular website.