Mastercard is implementing five new requirements for notification of recurring payments that apply to sustaining donor programs. The new Mastercard rules (page 185, section Subscription Billing Merchants) state that organizations must clearly communicate charges and notify donors prior to the charge. This affects how organizations will notify donors of upcoming scheduled recurring gifts. Let's breakdown each of the requirements and walk through how RaiseDonors helps you comply with these notifications.
Mastercard Rules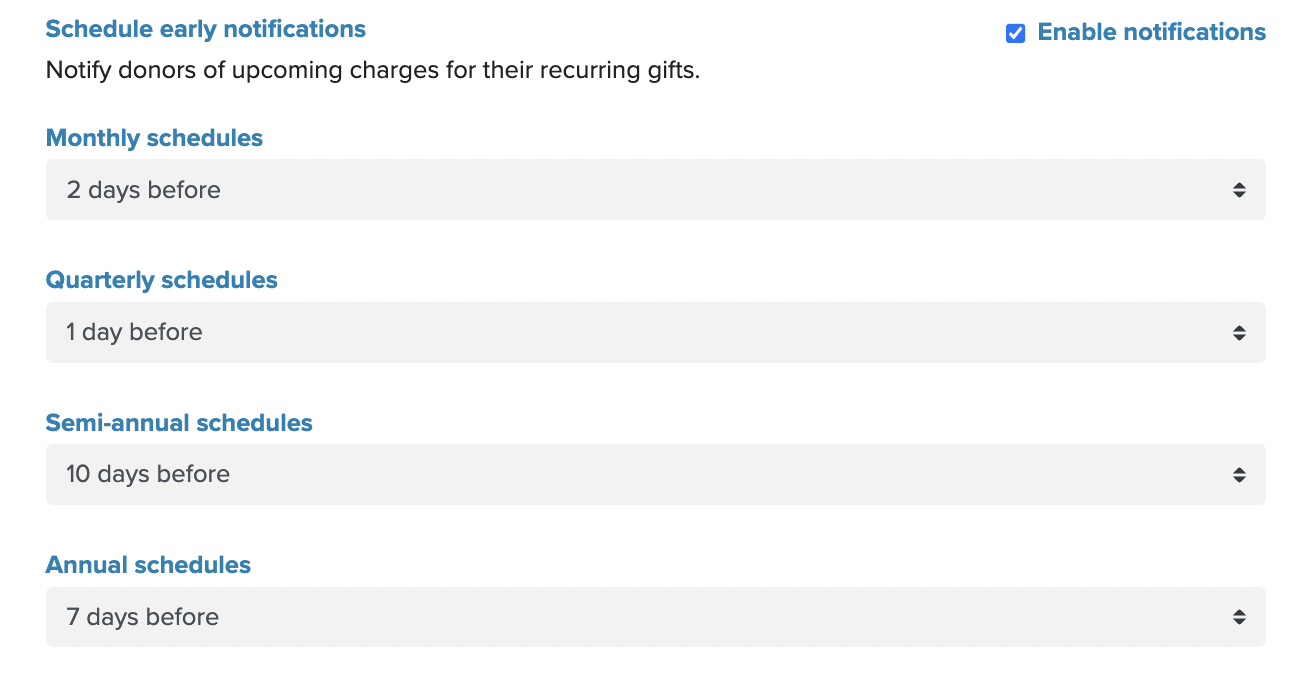 Note that if the recurring gift schedule is Annual or Semi-annual, the option for notification is 7-30 days before payment. However for Monthly and Quarterly schedules, the options are 1-7 days before. This is the specified timeframe in the Mastercard rules.
Beneath the schedules, you'll find an email editor for this upcoming payment notification with any merge tokens you need.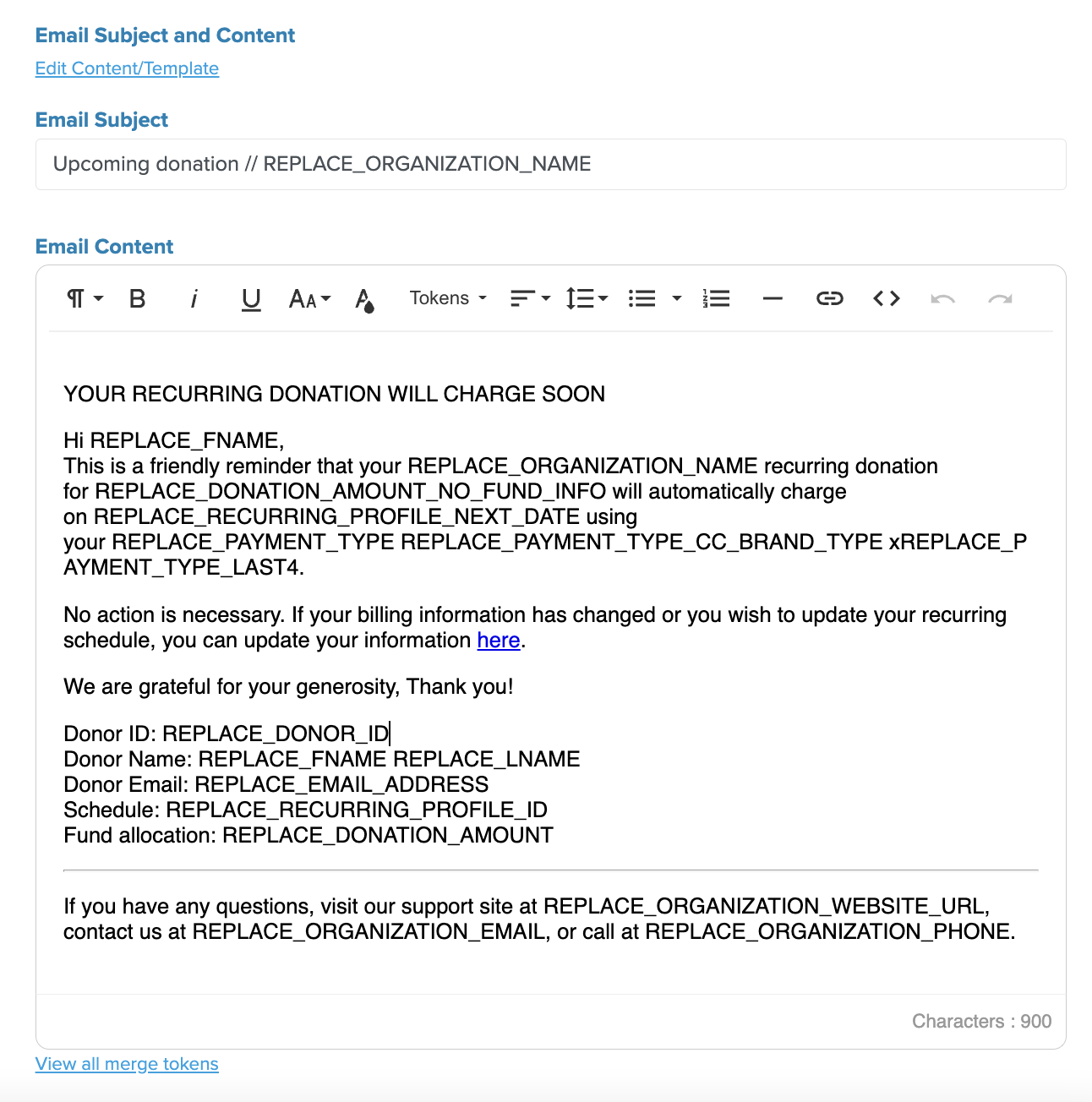 Lastly you'll find the option to send a copy of these email notifications to anyone on your team.