Not Just for Restaurants Anymore
Over the past two years, QR codes have gotten exceedingly popular. They are everywhere! On the tables in restaurants, on signs and posters, and even in super-size versions on billboards. And now, you can use them in your fundraising communications to make it easier for supporters to access your giving pages.
Just navigate to your Pages in RaiseDonors, and then scroll (or search, we're not picky) to find the donation page you want to share via a QR Code. Click to view the Embed Codes for your donation page of choice.

On the Embed Options screen, you can scroll to view all of the various mechanisms for sharing your donation form with the world, or just click on the "QR Code" link in the list at the top of the page.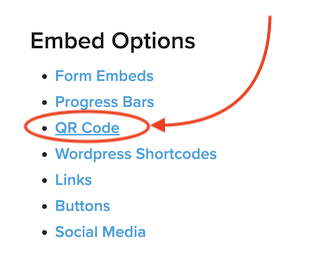 They, you'll see your QR Code, with a button to make it easy to download and share the image.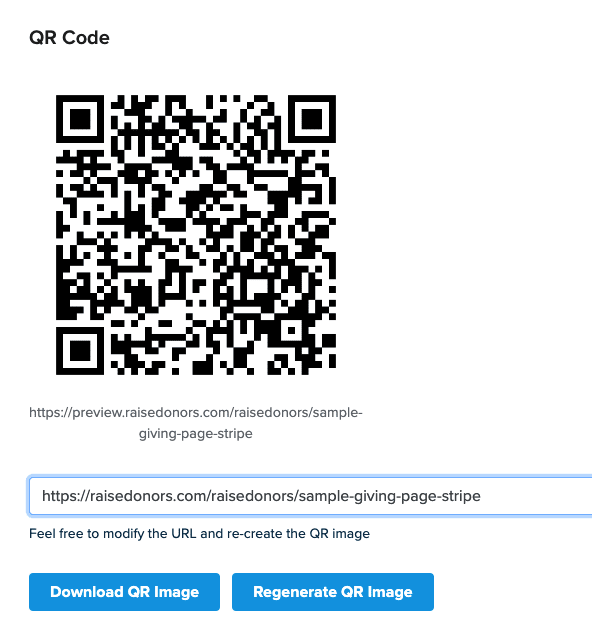 If you need to make changes to the url, be sure to regenerate the QR Code image before downloading and sharing it.
Now, your donors will be able to access your donation pages just as easily as ordering an appetizer at their favorite restaurant.
Smartier Streets
Not content to just have a SmartyStreets integrations, we decided to go ahead and make things a little...smartier?
While clients have been able to connect their own SmartyStreets account in the past for address validation and automcompletion, we've decided that it's high time that everyone had access to this service...at no additional charge!
To activate these features, just navigate to the Integrations page and then look for SmartyStreets.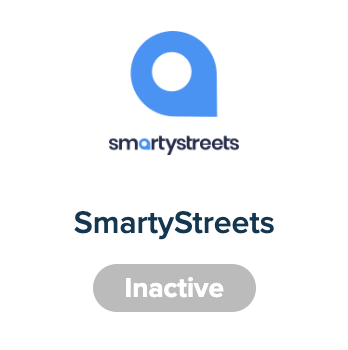 Click, and you'll see a checkbox to enable US address validation for free.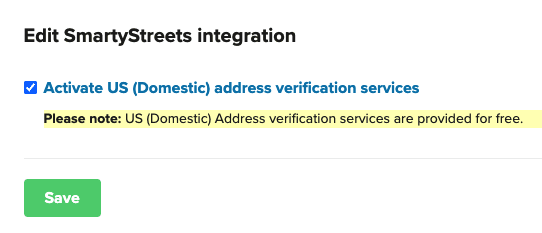 Then just click Save, and you'll see that the integrations is Active.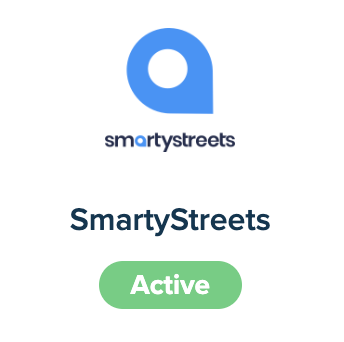 And that's all there is to it! Nothing like getting cleaner address data with just a few clicks.
We Are Here to Notify You About Notifications
Would you like to know about disputes an chargebacks, or integration issues? Well, now we've added some new notification options so your team can stay in the know. Just navigate to the Settings page for your organization and then select Notifications. Or, from the Outgoing Emails view, select System Notification Settings.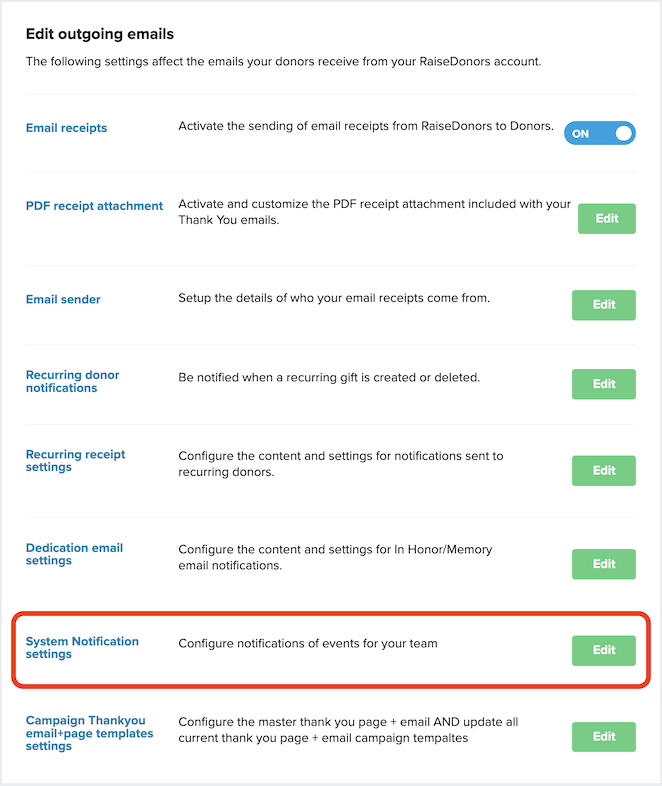 Either option will bring up the list of available admin notifications. You can enter multiple email addresses to ensure that multiple team members are notified, or you can keep the news all to yourself.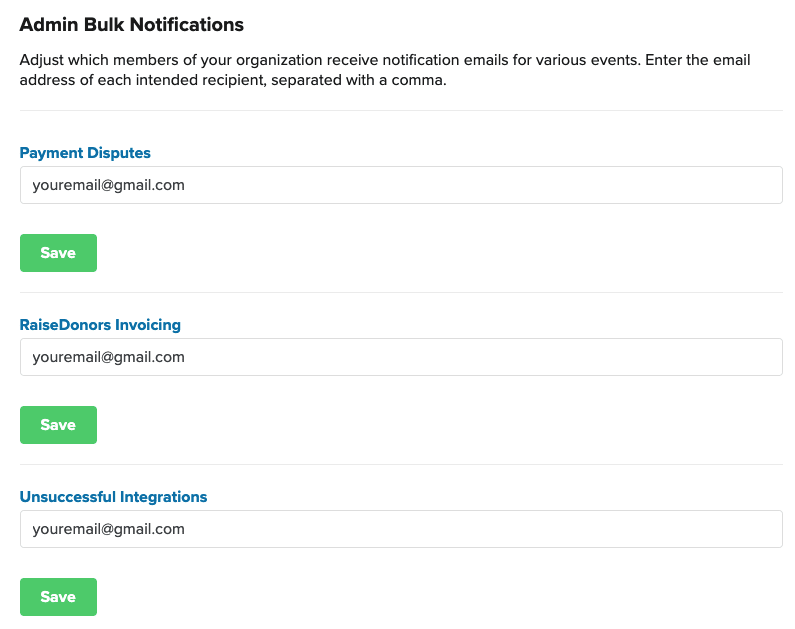 Below these admin notifications, you'll also have the option to turn on notification emails for recurring donors, to let your supporters know when their card is about to be charged. This is a new feature that is designed to ensure that you are ready when Mastercard's new merchant requirements go into effect, as you will be required to notify cardholders before charging their card for annual or semi-annual recurring gifts.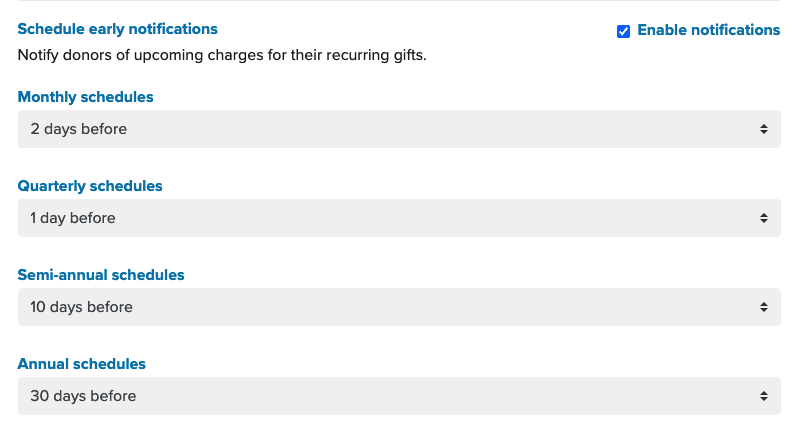 Below these schedule preferences, you'll have the ability to customize the email notification for your recurring donors.
Make sure your notifications are set up so you and your donors can stay up to date!
Analyze This
Using Google Analytics? Well, we've upgraded our Google Analytics integration to stay up-to-date on the latest and greatest from everyone's second favorite search engine (what, you don't use DuckDuckGo?). From the Integrations page just look for Google Analytics to get started or to update your integration.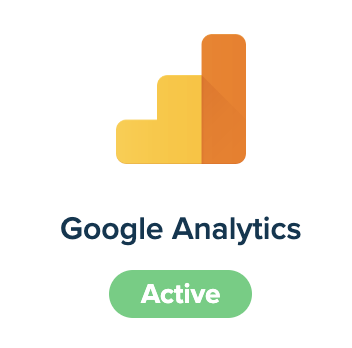 ...And The Rest
As with every release, this latest update also includes a number of other fixes, tweaks, minor modifications, and assorted nudges. Among this month's assorted fixes:
For those of you using the option to standardize donor data using Title Case, we've made a few changes to better handle last names like McDonald and O'Brien and other similar names. SO now, when Michael McDonald and Conan O'Brien donate to your organization, you'll be ready.

For recurring gifts processed via Stripe, we've made a change to ensure Metadata is captured in Stripe whenever a recurring charge is processed. We just love it when data is SO meta.
And that's the list! Phew! As always, if you have any questions about these or other features, feel free to contact our support team.