If you have initiated an integration with Google Analytics while it was in v3, it is time to upgrade to v4. This is important because starting July 2023, Google will stop processing data from v3, so switching over while you have time is important for a smooth transition without losing important data.
Note: This is applicable to setting up the simple integration (not advanced).
Find Your New Code in Google Analytics
Switching to v4 of Google Analytics means you will need to retrieve a new code - this new code will be a "G-" ID as opposed to a "UA-" ID.
Sign in to your Google Analytics account. It is very likely that once you sign in, Google Analytics will prompt you to get started with switching over.
If that's not the case, select Admin.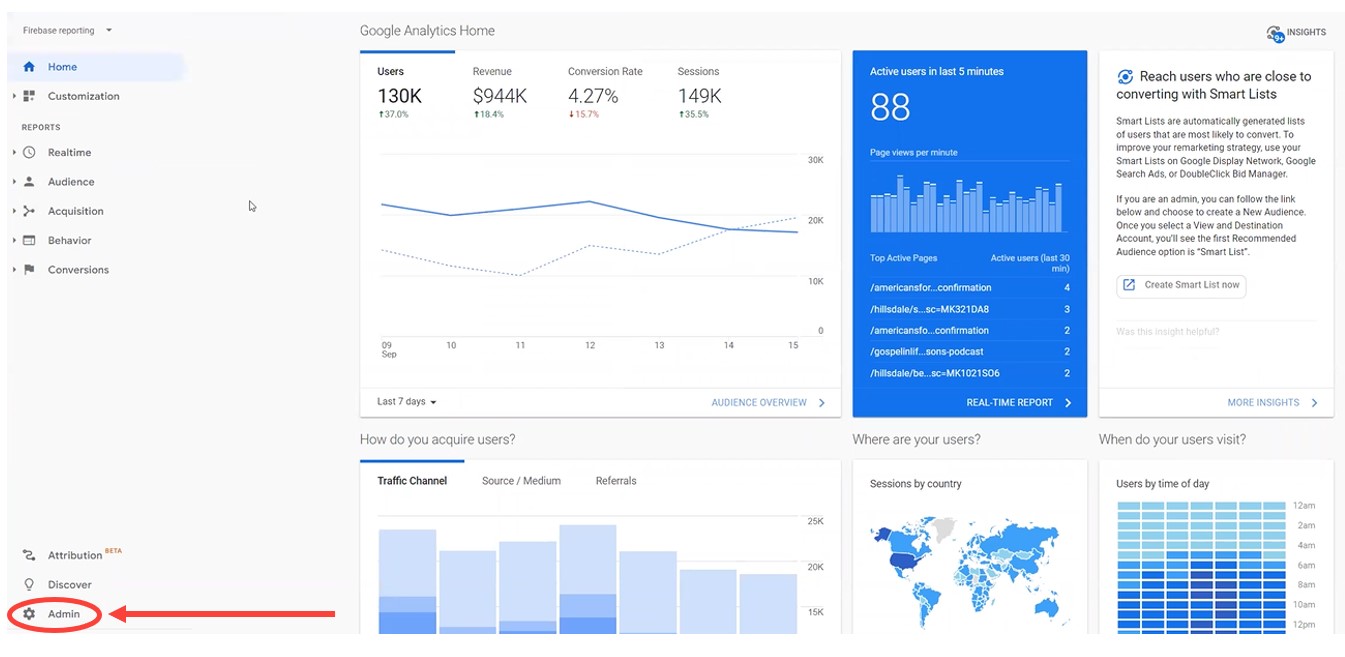 In the Property column, select Data Streams.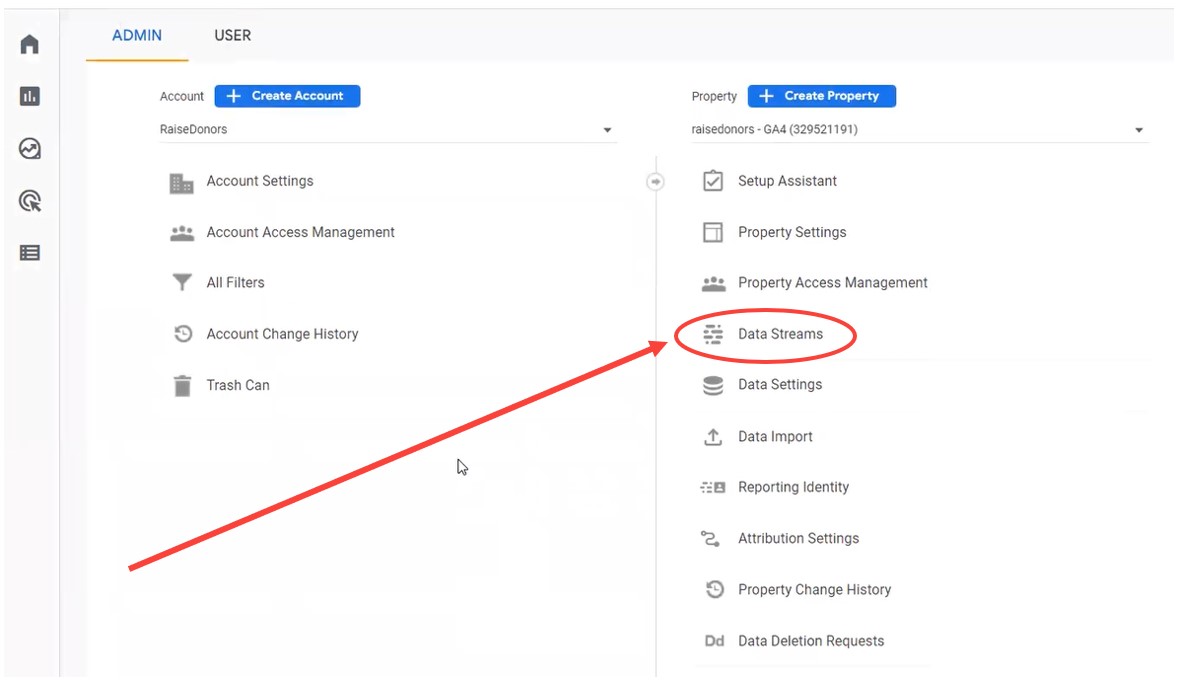 Now, select the data stream for which you need the ID. Your "G-" ID will appear in the top right as the Measurement ID - go ahead and copy that.
Changing the Settings in RaiseDonors
In the dropdown menu in the upper right, select Manage Account. Then, on the left hand side under System Settings, go to Integrations and select Google Analytics.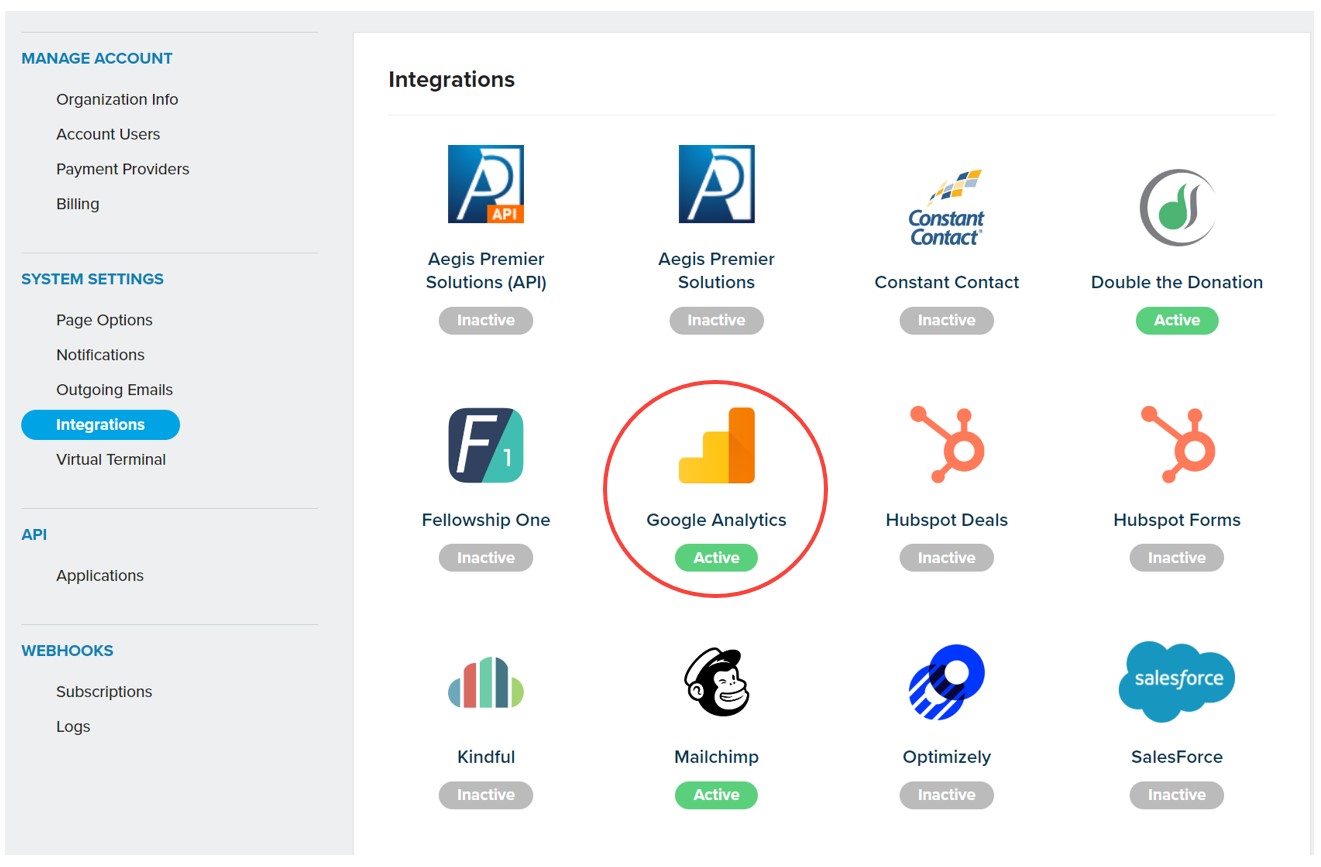 This will take you to the Google Analytics integration page.
Replace the Account ID with the new code you retrieved in Google Analytics. Again, your old Account ID will likely be a "UA-" code, which is how you'll know your integration is still using your old code.
Then you will see an extra option under Simple Analytics. Select the radio button for Google Analytics 4 code and press Save.