Now that you've made it through underwriting and your application's been approved, let's take a look at what you'll be able to find and do in your Payments dashboard.
How to Get There
To begin, log in to your RaiseDonors account.
On the top-right corner of your screen, click the account name. Then, click "Virtuous Payments."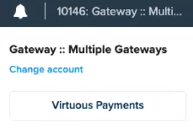 Another way to get there is through your Payment Providers screen. Click on the Settings icon in the upper right and select "Manage Account." Then, on the settings screen, select "Payment Providers" from the navigation menu on the left.
There, you'll see a list of all active gateways for your account. Click on the "Edit" button in the Payments provider box. This will take you to a screen that will display your Account Status as well as other merchant information. Below the status on the upper-left hand side, there is a button that allows you access to your Payments dashboard:

Click the button to go to our Dashboard.
Note: You will only be able to access Payments once underwriting has been approved.
Reviewing Your Dashboard
Your dashboard will look similar to this: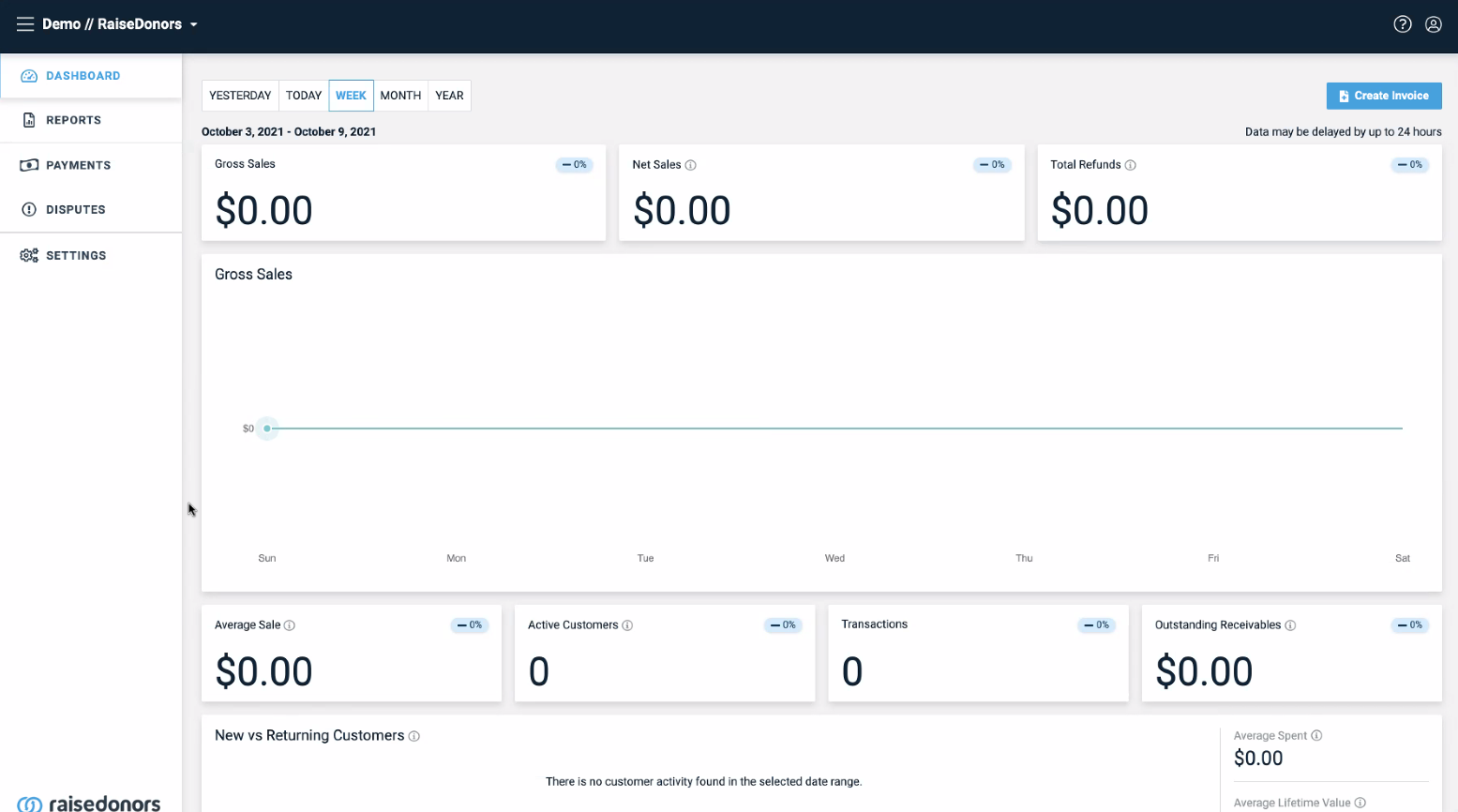 From your Dashboard, you'll be able to see payment metrics and stats around financials, donors, and reviews. You can even customize the timeframe to yesterday, today, this week, this month, and this year.
On the left-hand side, you'll have several options for seeing and managing the data coming in through Payments:
REPORTS
Here, you can find the following reports:
Payment Methods - view, edit, or print customer Payment methods that are saved, expired, or expiring soon.
Deposit - view or print deposit reports by batch date, transaction, and amount for a given date range.
Reconciliation - this is where you manage reconciliation in Payments.
Fee Statements - view or print fee statements for a given date range.
Dispute Manager - view disputed charges and upload supporting documents and challenge disputes from credit card brands. This will direct you to the Disputes screen.
PAYMENTS
You can see a list of all donations, refunds, and failed attempts. You can also search, print, or export this list and even take a payment here.
Click on any of the rows to pull out payment details, including customer and invoice details. From there, you can refund, print receipt, or send a receipt to that donor.
DISPUTES
This will show you a list of disputed payments that you can manage.
SETTINGS
Configure your account settings as well as:
Team settings

Branding settings

Payments settings

Notifications

Sales tax settings

Webhooks