To enable the Google Analytics integration for your RaiseDonors account, first, you need to sign in to your Google Analytics account.
Then, select Admin.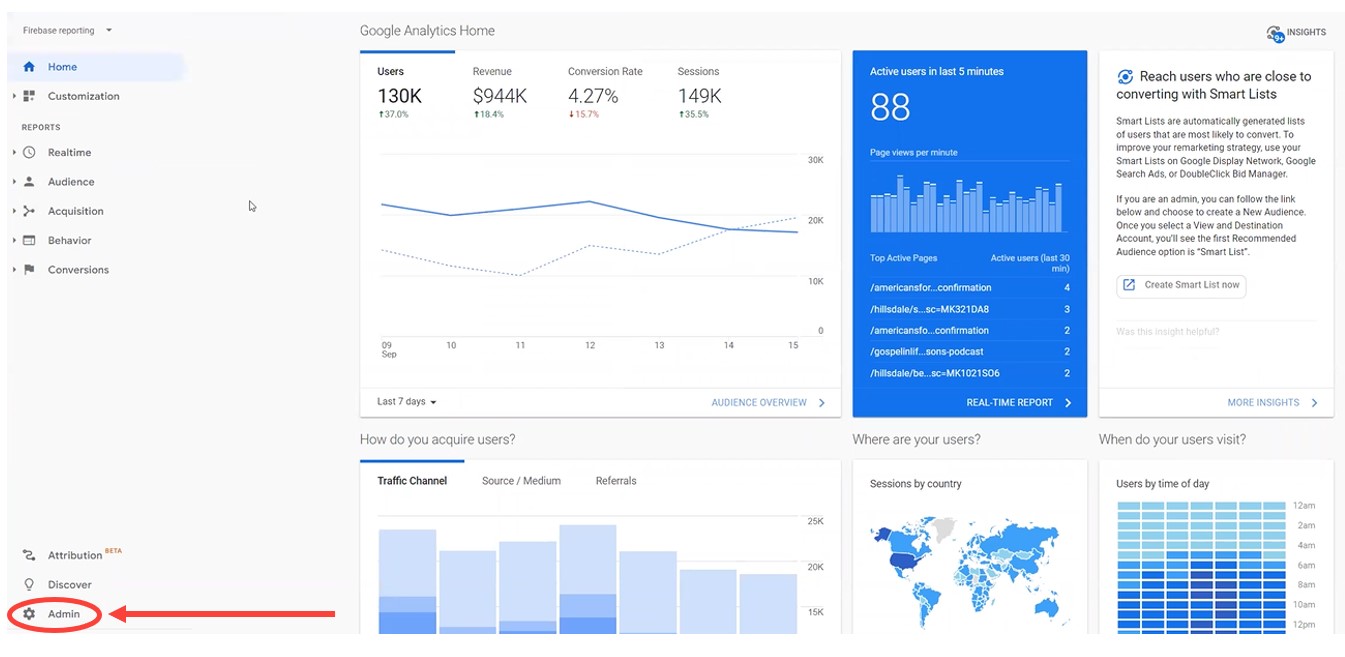 In the Property column, select Data Streams.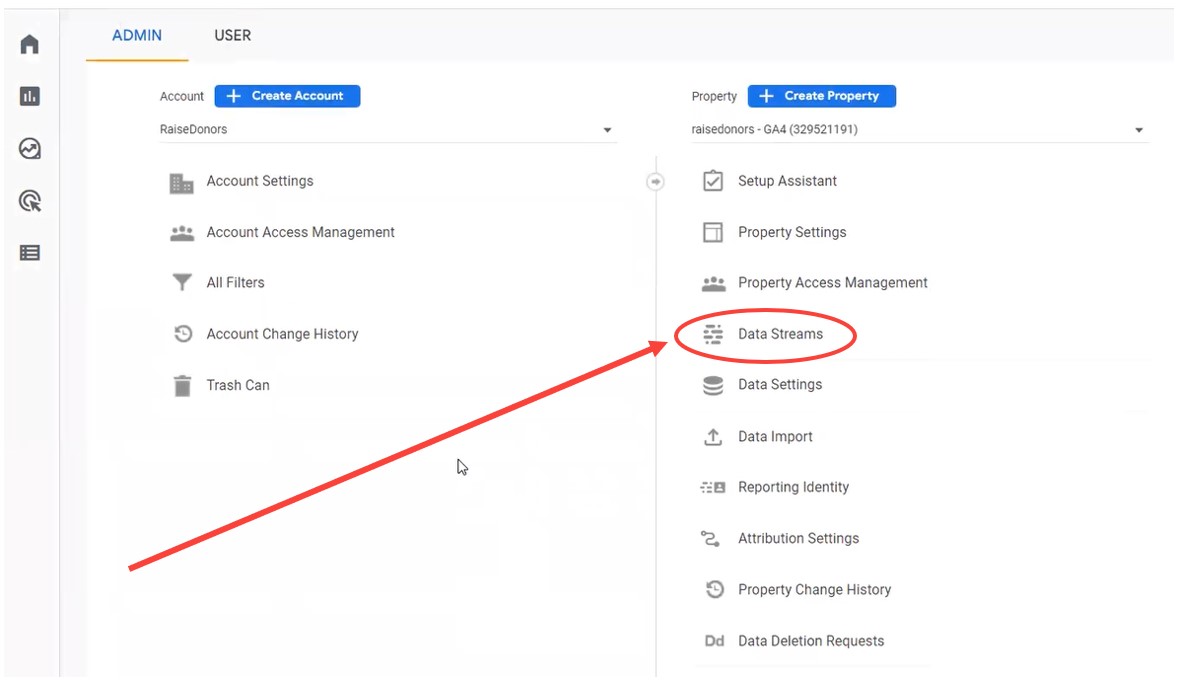 Now, select the data stream for which you need the ID. Your "G-" ID will appear in the top right as the Measurement ID - go ahead and copy that.
Then, sign in to your RaiseDonors account.
In the dropdown menu in the upper right, select Manage Account. Then, on the left hand side under System Settings, go to Integrations and select Google Analytics.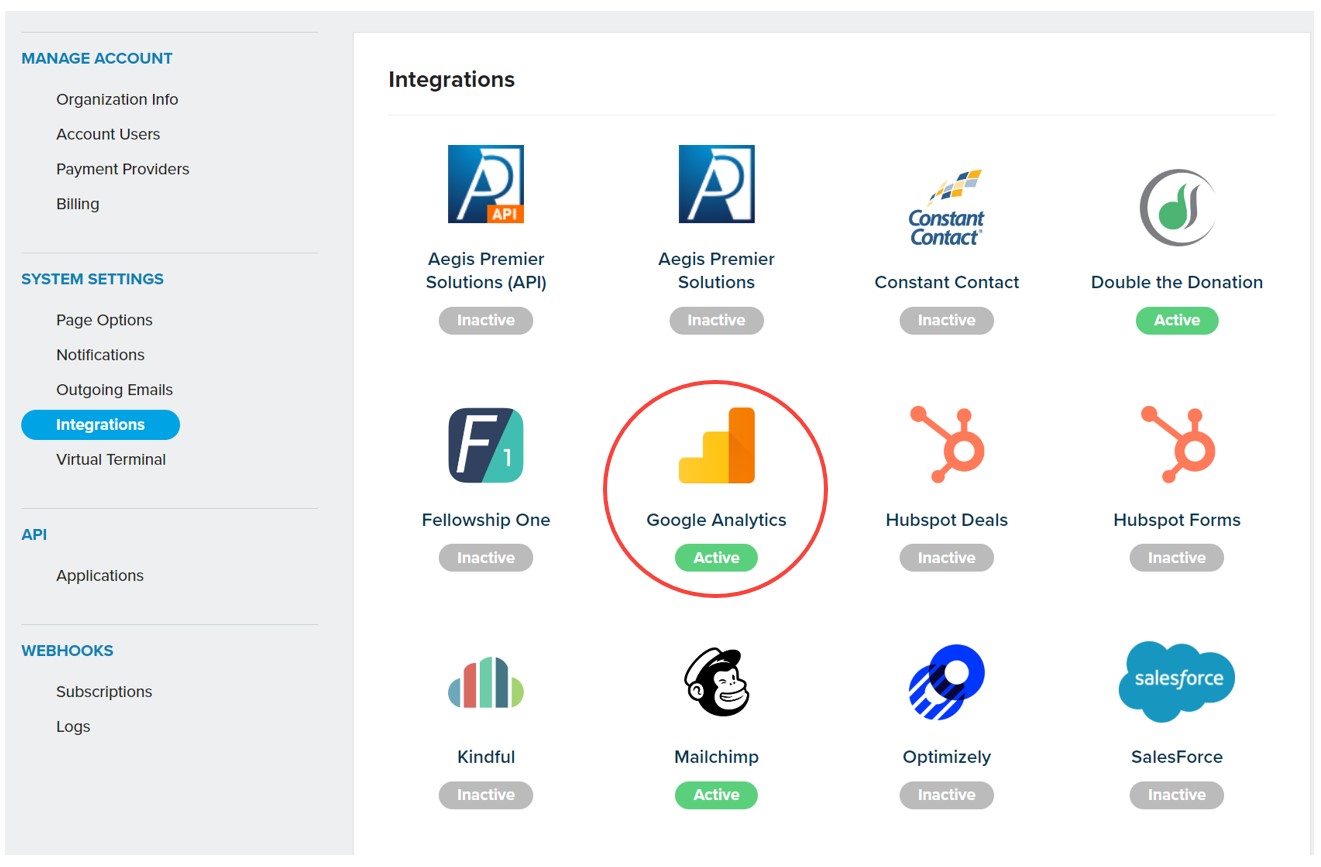 This will take you to the Google Analytics integration page.
Enter the code you copied from Google Analytics into the Account ID field.
Next, you will see an extra option under Simple Analytics. Select the radio button for Google Analytics 4 code and press Save.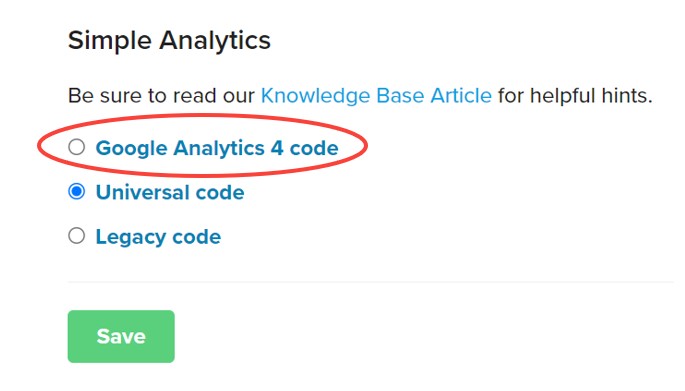 If you wish for RaiseDonors to send donation information into the e-commerce area of Google Analytics, check the box, 'Enable e-commerce tracking'.
Save your changes and you are ready to go!
Now, there are a few things to keep in mind when integrating with Google Analytics:
If you want to enable the advanced integration, you'll want to check out our article that describes those steps in detail.
If you embed a RaiseDonors form in an iFrame, Google Analytics will not be 100% reliable.