Here's how to find and retrieve a new public client key for Authorize.net.
First log in to your authorize.net account, then click on 'Settings':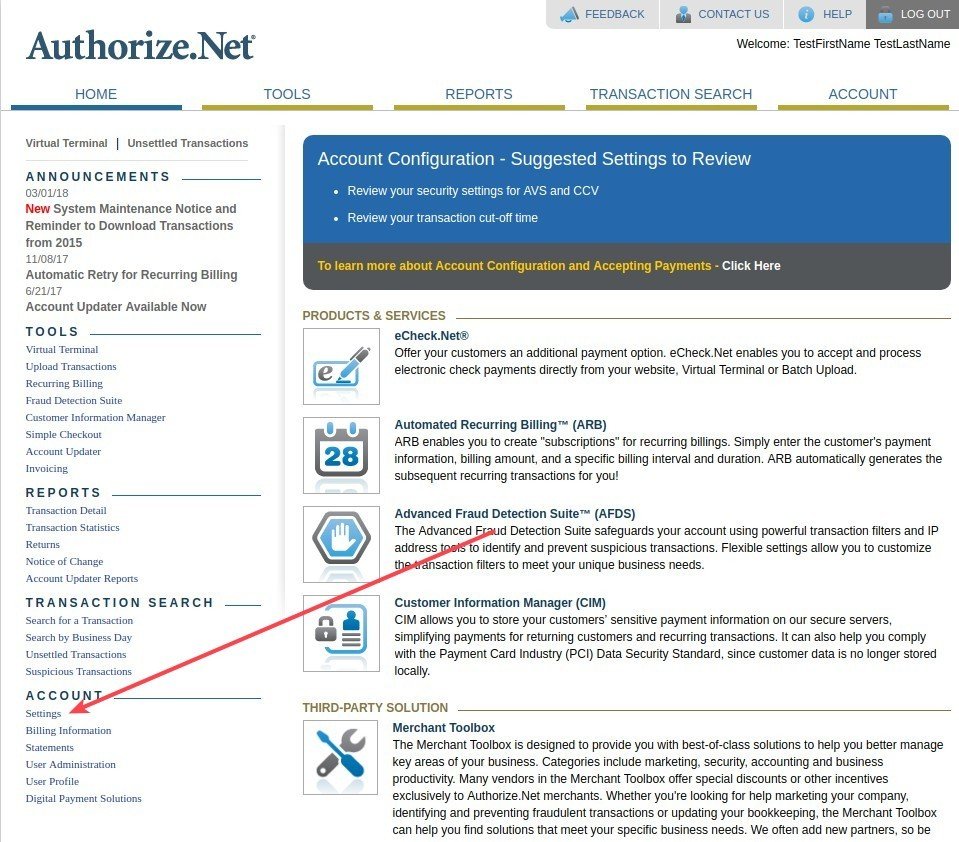 Next, click on 'Manage Public Client Key':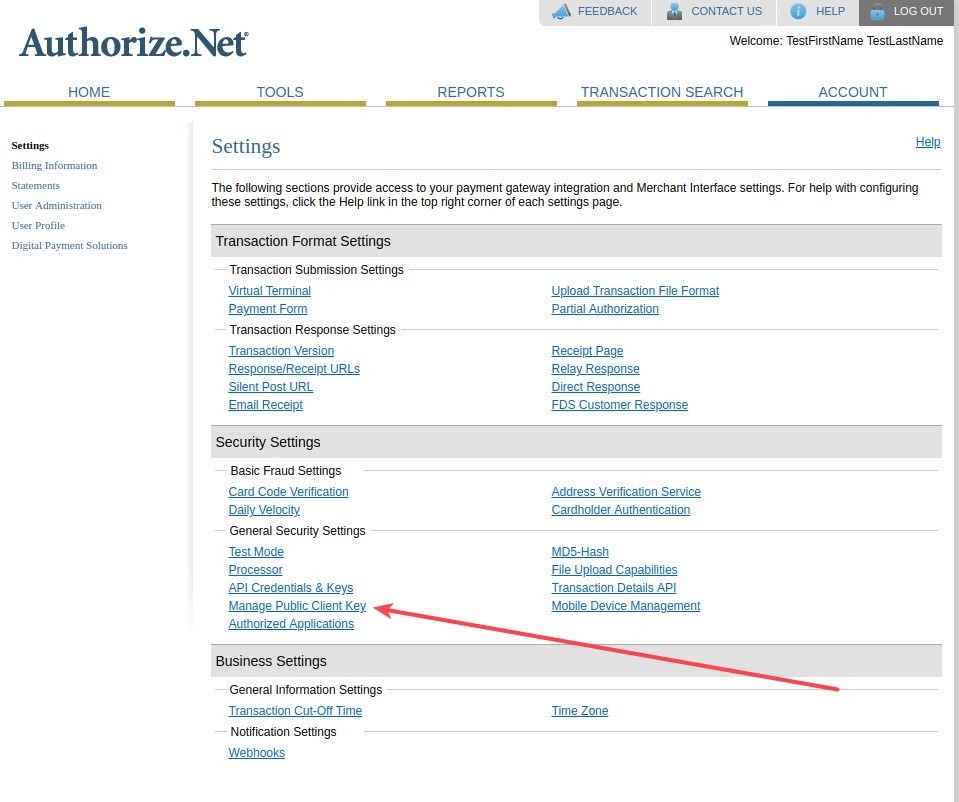 If you already have a public client key created, it will be displayed for you to copy and paste.
It will be a very long string of numbers and letters.
If you don't see one, then you can create a new by answering the secret question and clicking 'submit'. (If you have not setup a secret question of your own, the answer is: Simon.)