There is a long list as to why you'd want multiple gateways to support your fundraising efforts through RaiseDonors. The good news is that you can add an unlimited number of gateways to your account for $99 per month (per additional gateway).
---
To get started, log into your RaiseDonors account and go into your "Account Settings" area. From there, look in the navigation for "Payment Providers". Now you'll see the gateway you have currently configured for fundraising in RaiseDonors.
To get started, simply click on the blue "Add" button - and the system will walk you through the steps and provide help documentation on how to setup any number of our support gateways!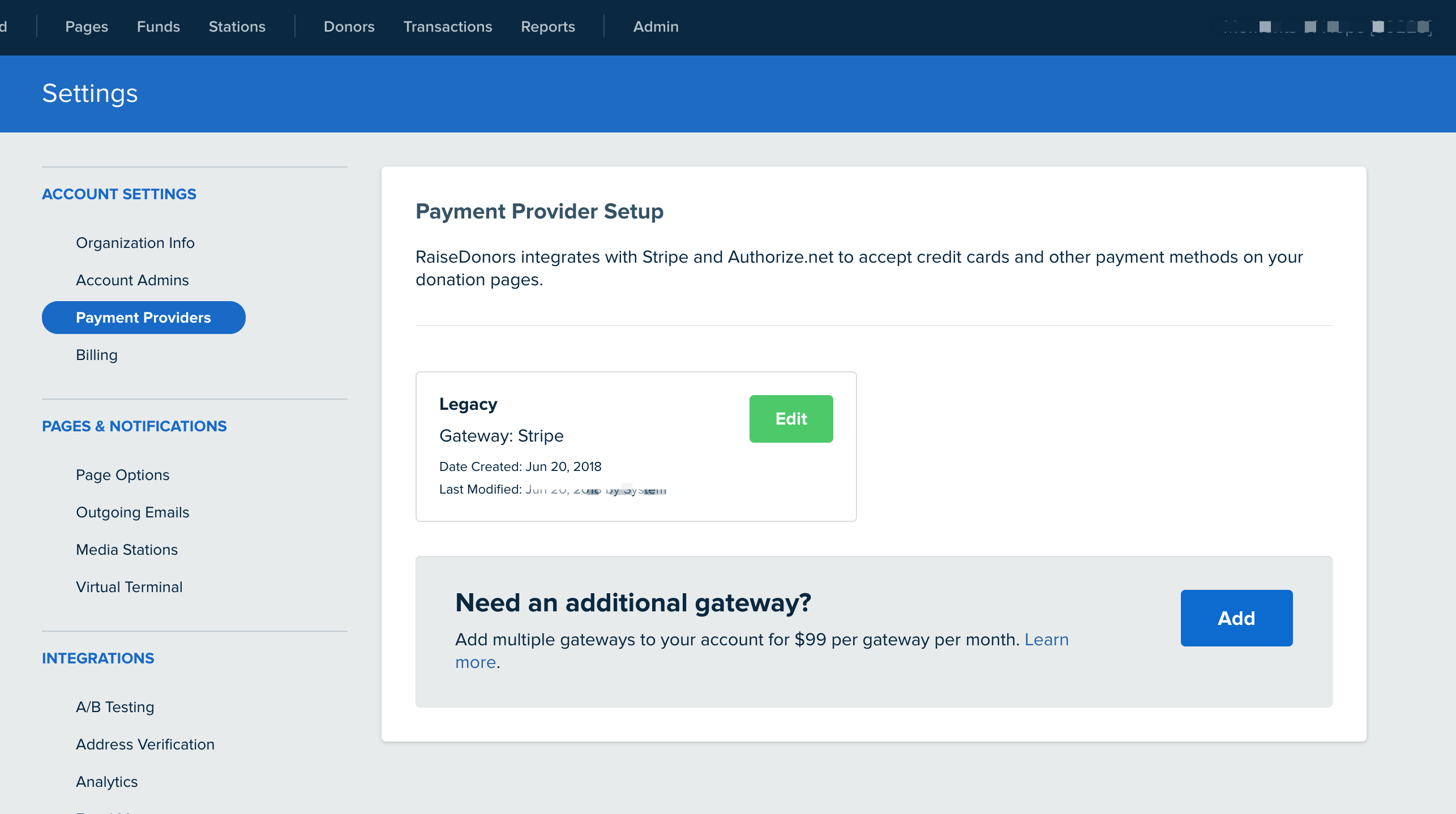 Once you have two or more gateways, some of the admin screens in RaiseDonors will change. For example, in the list of pages, you can now see which gateway that a specific page is tied to. And you can now choose which gateway to process through for each individual page.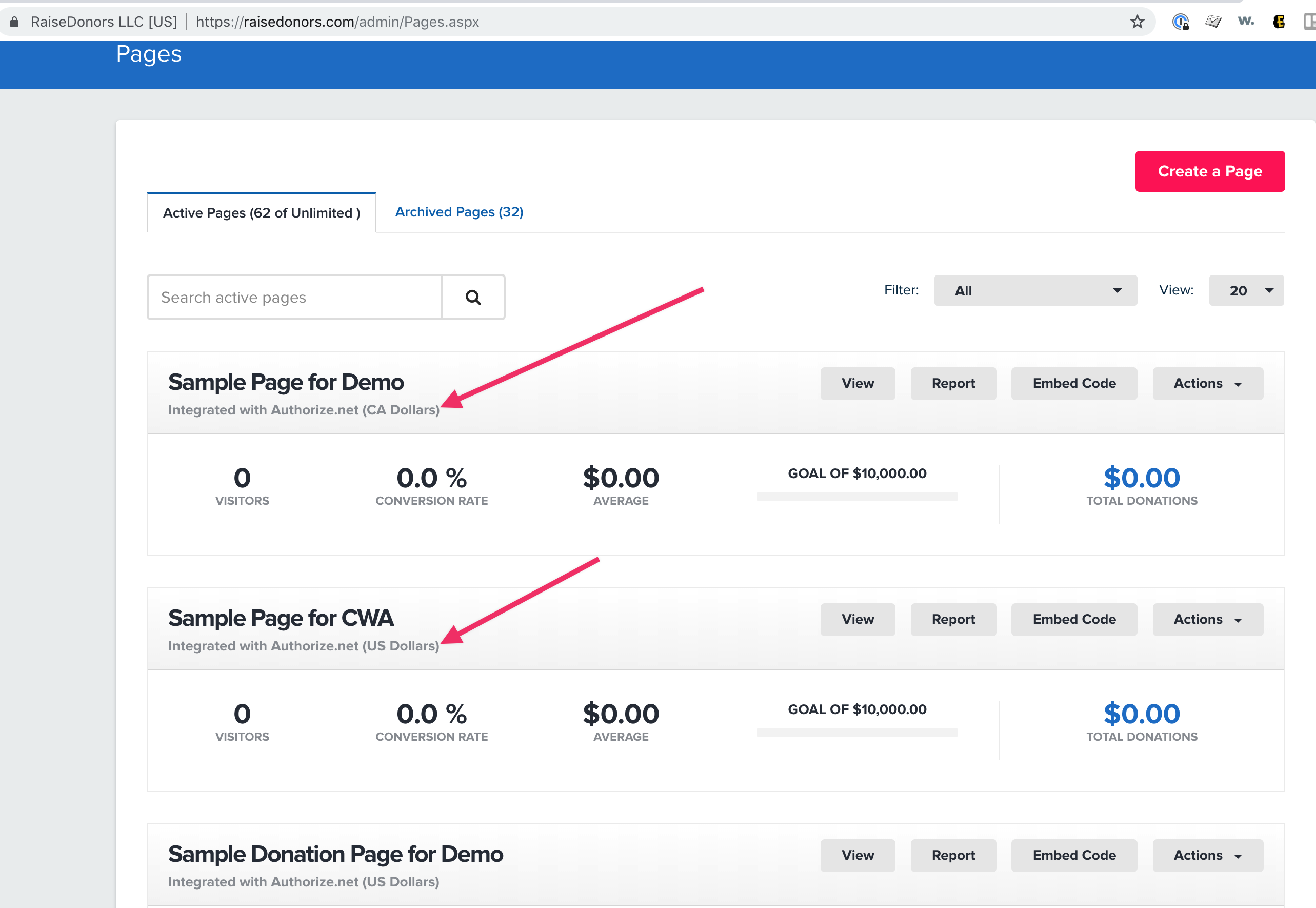 Inside the page builder, you can choose which gateway to use.
When viewing a donation, you will see which gateway the donation was processed through and if a refund is needed, RaiseDonors handles refunds through the appropriate gateway.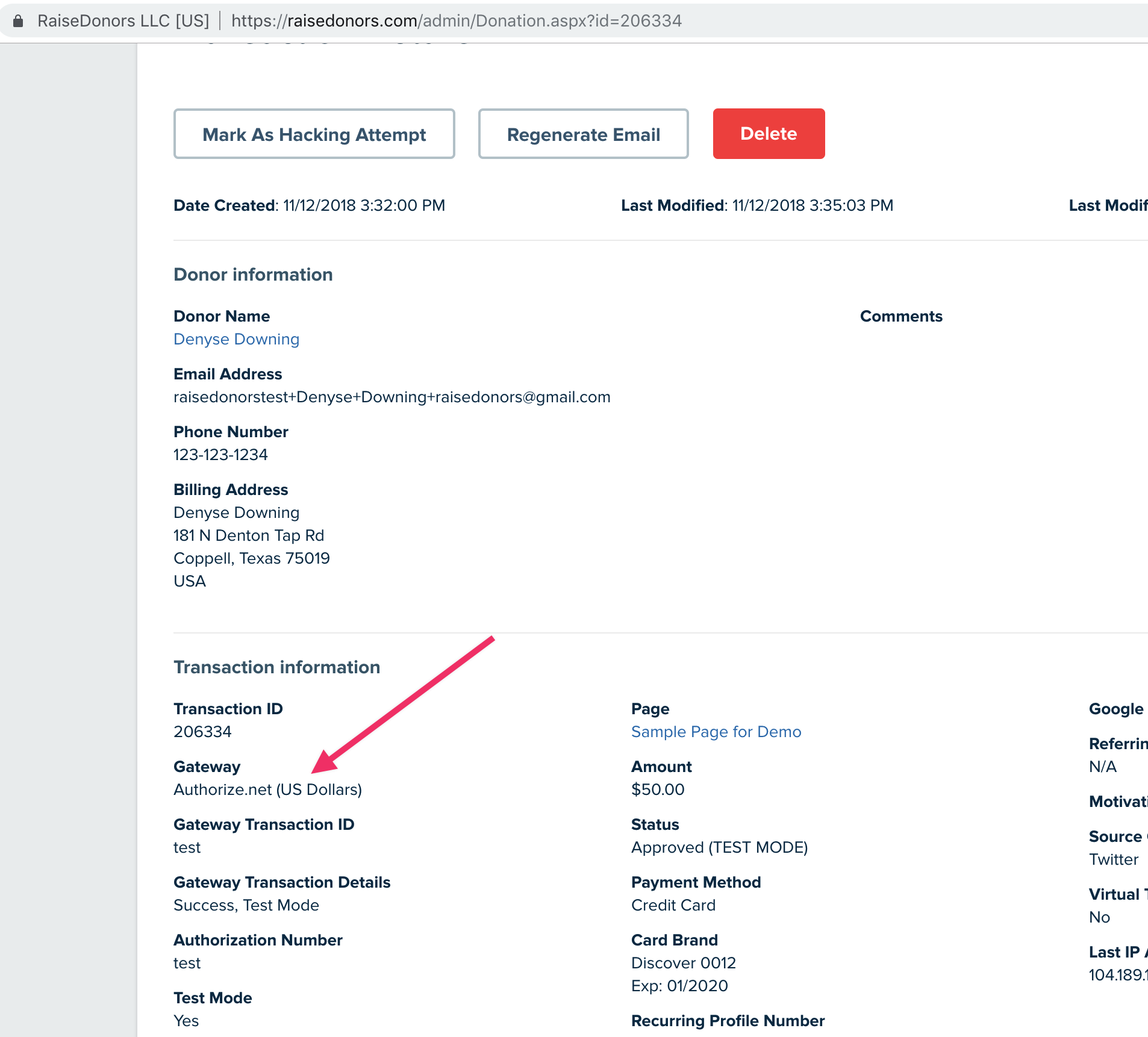 You can see which gateway holds the schedule for a recurring donor. With this approach, it's possible for a donor to have multiple recurring schedules, across multiple gateways.