Do your donors keep begging you to save the trees and do online giving statements or perhaps, you would love to make it so your donors can retrieve their annual statements at the time that is best for them? Well, if you're using Virtuous CRM and want to allow your donors to see their giving statements in their donor portal, have no fear we have an article for that! Head over here to this article in the Virtuous help center to read about how to build annual statements and at the bottom, how to connect them to your donor portal.
How is that going to look for your donors in their portal?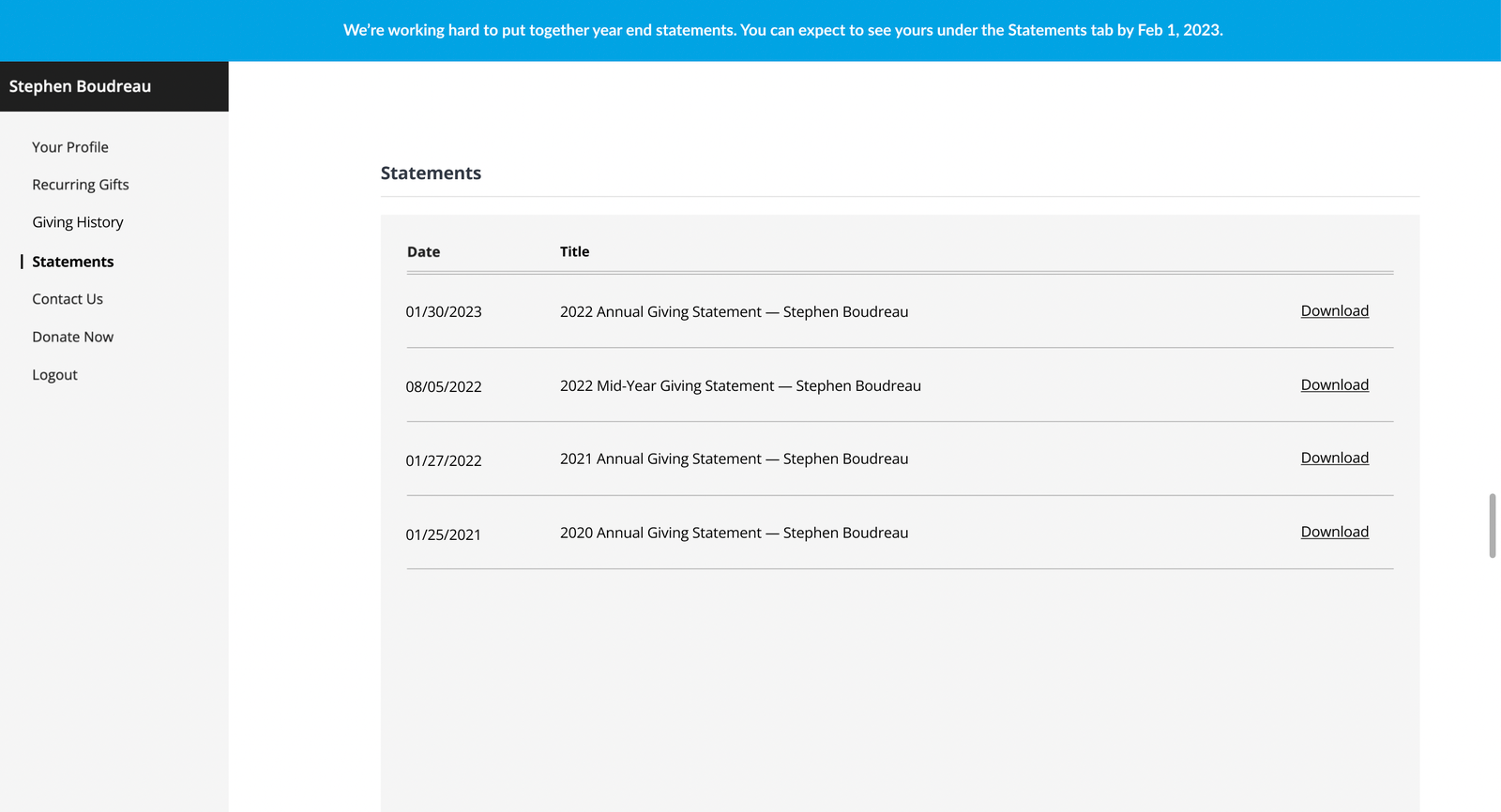 As you see, our donor has the ability to see any giving statements that have been pushed to the donor portal (past statements will not be available unless you re-run previous years and choose to put them in the donor portal). This is a handy feature for your donors to be able to retrieve their statements at any time of the year without having to make a specific request to you. Remember, this feature is only available if you are using Virtuous CRM.