You want your donors to have the best experience donating through your pages, and that includes giving them options! Options to pay how they choose and when they choose! Giving your donors choices for making a single gift into a recurring gift, and then allowing for different schedules or frequencies on their recurring gifts, meets your donors where they are at!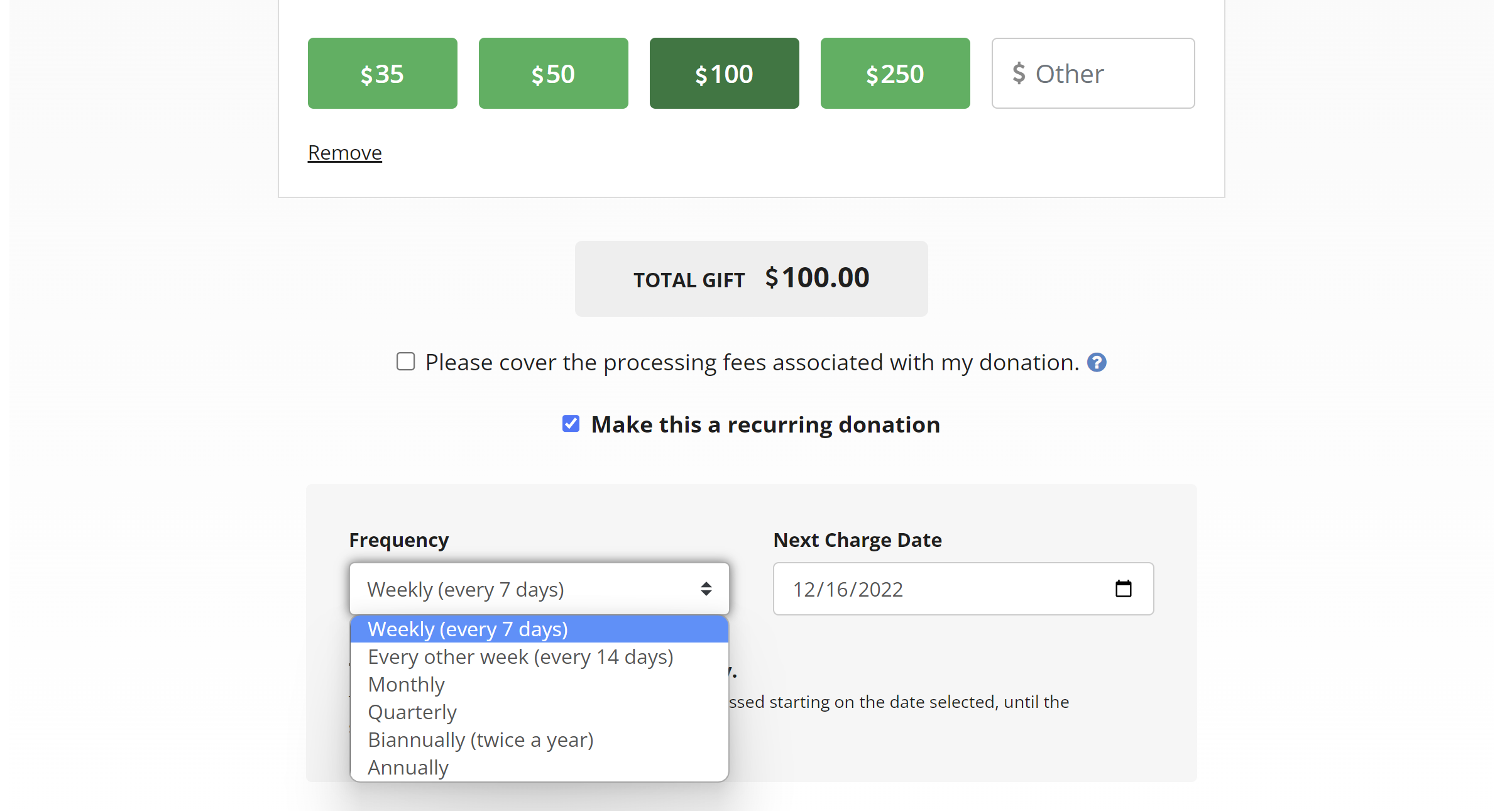 Page Setup
In order to enable these various schedules, you'll need to navigate to the Setup tab of your giving page. You'll be given the option to "Select the type of donations you will allow." with a text box to encourage a recurring gift. Choose the frequencies you want to enable: One-Time, Weekly, Every other week (every 14 days), Monthly, Quarterly, Biannually (twice a year), and Annually).

Can I Change An Existing Recurring Schedule?
You betcha you can! Admins are able to edit a recurring gift and change the frequency on the donor record. By selecting Recurring Donations and Edit, you're able to change the schedule and next charge date of a gift.
Will This Affect My Custom Code?
This ability to create additional schedules for recurring gifts was built with customizations in mind for organizations using custom code. RaiseDonors does not anticipate this update creating any issue with custom code, but if your giving page has any issues, we suggest your review your code.
We have provided code-pen examples so you can see exactly what changed in HTML and CSS between the old vs new ways of rendering the monthly recurring feature.