People change! Your software needs to be able to keep up with your donors' preferences as they change. This includes changing that old email they might have donated with originally or updating an incorrect one. Jonasbrothersfan@gmail.com might not be right for them anymore! RaiseDonors is able to help if your donor needs to change or update the email address used for their donor portal login for any reason.
Email logins of donors can only be changed through RaiseDonors admin. Your donors will need to contact your team to be able to change their email address in RaiseDonors.
To do so, navigate to the Donor record. Under Donor information, you'll find the old/incorrect email, and the green Edit button.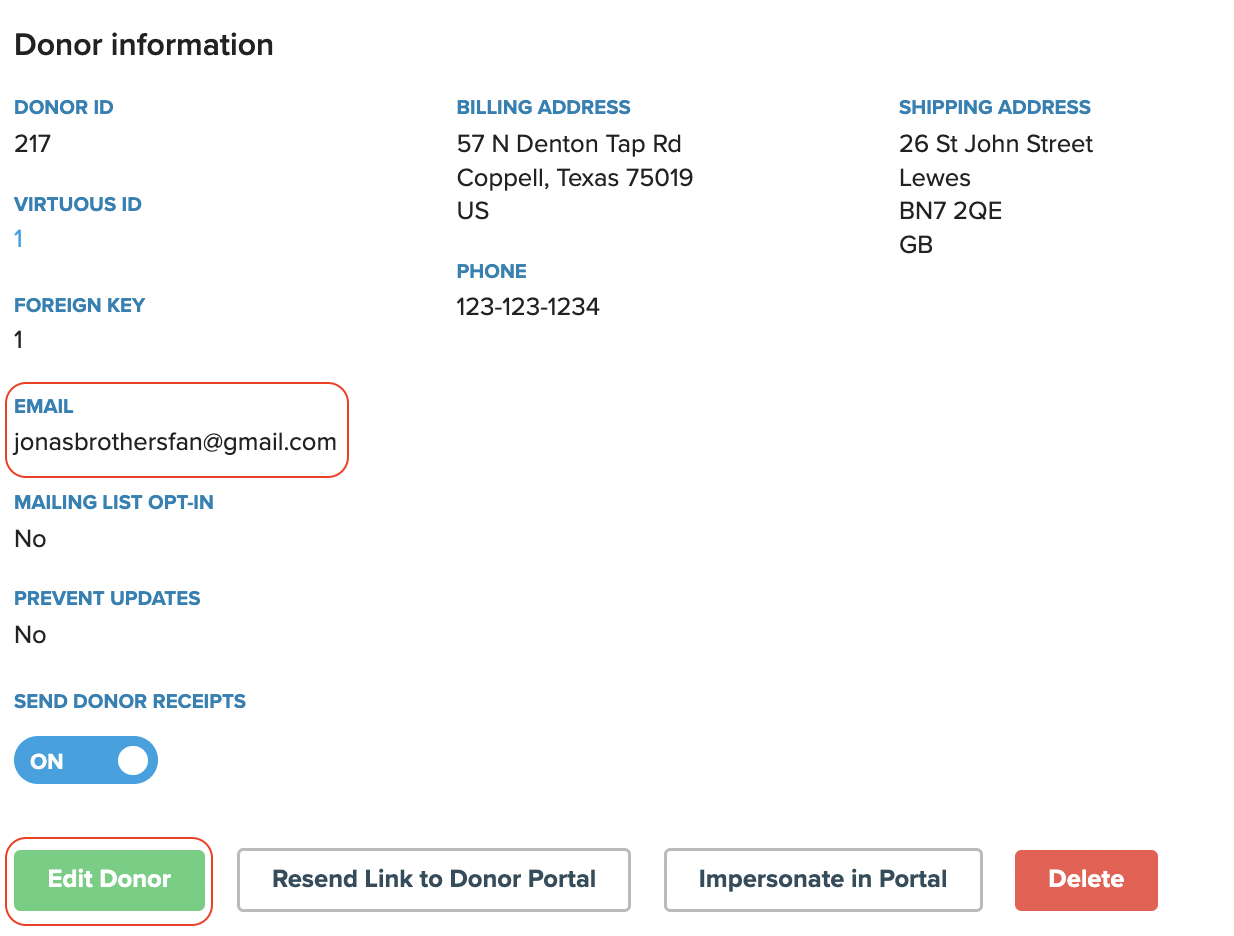 Once you've updated the email address, RaiseDonors will send your donor an email to both the old email address AND the new updated email address informing them of this update. The email will inform them to login to their donor portal with the new email address.

And voila! Jonasbrotherfan@gmail.com no more! Your donor has an updated record and login.